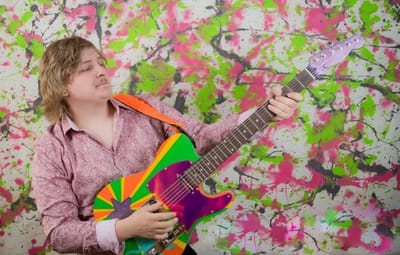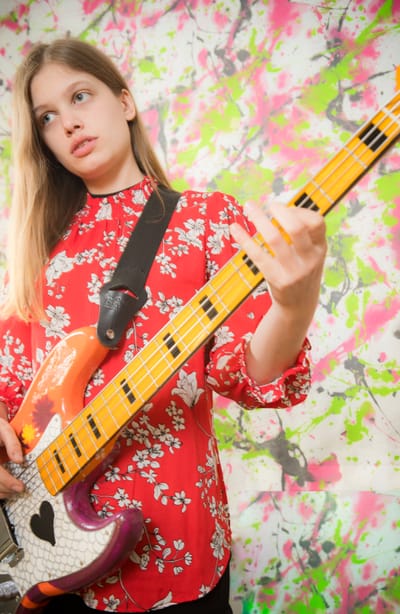 Plushie is a Grungedelic Rock band.
Cody and McKenna are the band. They are the creators of all you see. It's a musical revolution and they are using Grungedelic Rock to start it. Listen closely to the lyrics and feel the pain of the coming generation. Speaking for the forgotten and the lost.
Cody crafts songs from his heart and if you really listen you might find a bit of yourself.
Our plan is simple. Write music from the core of life. Then Rock.
Just that. It's just good songwriting and good playing. No denying that it feels great to hear this band. So, enjoy the music. Because that is all we have to offer around here. Just good Rock Music.

Bio - Cody Meng multi-instrumentalist, Singer-songwriter

Cody started out in his room with a garage sale guitar and a DVD on how to play guitar. His desire was so strong he would spend hours playing in his room. He wanted to rock, and he did. He started his first band in the 6th grade (Axis Salvation) and started writing songs and performing them for churches, youth groups, summer camps and even opened for some pretty cool bands (Project 86, The Letter Black, Icon For Hire, I am Empire, Nine Lashes, etc.)
The band's sound fit right into the local scene and played many pubs and bars. Cody and his band mates had grown as a band and found themselves wanting to try something new.
Plushie was born.
Now with a more distinctive sound like old rock but new.
Bandmates over the years have changed but what stays the same is Cody's desire to write and perform his originals tunes. Changing the world with songs written and performed with raw energy and a savvy sense for the groove. Plushie is just getting started, working on the first project, The Ballad of Prince Oliver Moneybags IV.
Watch for these songs. Currently three songs have been released, The Ballad of Prince Oliver Moneybags IV, Royal Tea, and Driving in the Rain.
We hope you enjoy Plushie!